MORE than a dozen opposition MDC Alliance legislators attended Parliament this Tuesday, defying a party directive to disengage with the legislature.
A faction rallying behind Nelson Chamisa as leader last month directed MDC Members of Parliament to disengage with all House of Assembly and Senate business after the recall of four opposition legislators by the rival Thokozani Khupe group.
However, several MPs attended Tuesday's House of Assembly sitting, among them senior opposition legislators such as Tapiwa Mashakada and Ruth Labode.
Speaking to reporters, Mashakada insisted that "we have to attend House business and this is something we agreed to do as a party".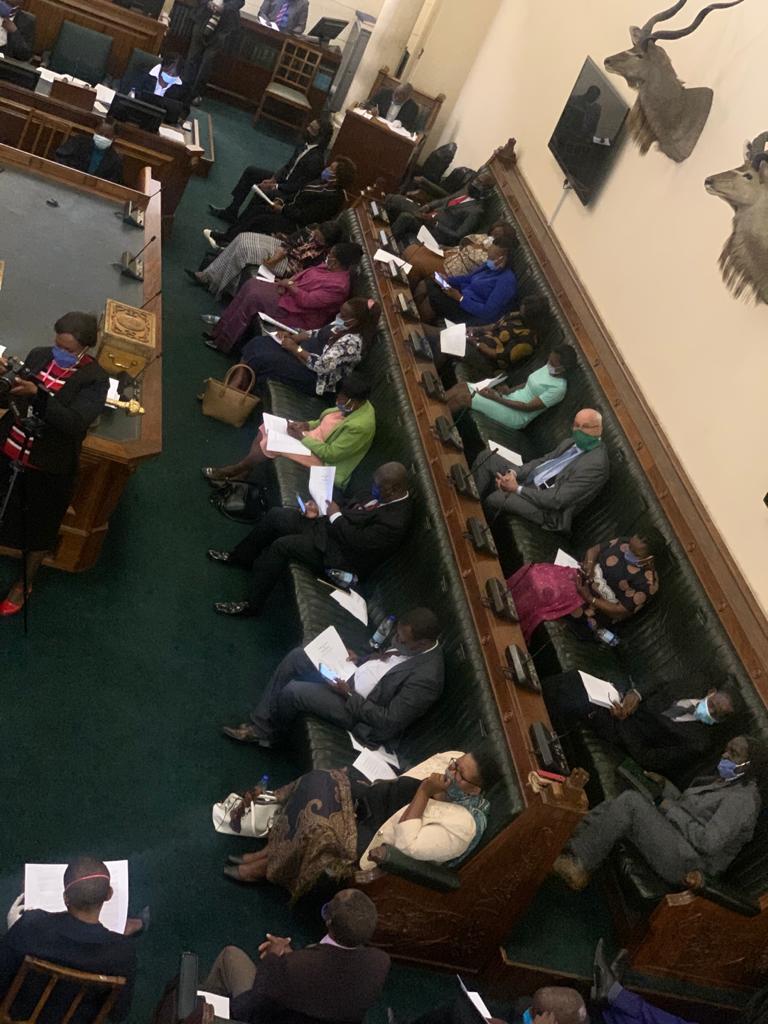 Others who attended Tuesday's sitting include Vincent Tsvangirai, Virginia Mafuta, Dorcas Sibanda, Peter Moyo, Wesley Sansole, Memory Mbondiya, Francesca Ncube as well as Brightness Mangora.
The opposition movement appears in disarray after the Supreme Court declared that Chamisa's leadership was illegitimate and ordered the party to hold an election to replace him within three months.
The development automatically reinstated rival Dr Khupe as legitimate leader, despite Chamisa loyalists rejecting the March 31 Supreme Court ruling.
Meanwhile, Chamisa suffered another court blow last week after the High Court ruled that his MDC Alliance was not a legal persona that could sue and be sued.
The ruling followed an urgent High Court application by the MDC Alliance challenging the recall of legislators by the Thokozani Khupe-led MDC-T.