A scuffle broke out at a media conference of Zimbabwe's opposition party, Citizens Coalition for Change (CCC) when a man tried to disrupt it.
The man, who was repeatedly asked by members of CCC who he was, refused to identify himself.
CCC spokesperson Promise Mkwananzi was busy addressing the media on Saturday when a man walked to the podium to disrupt him.
One member of the CCC could be heard asking the man: "Who are you. Can you please tell the media, we are addressing the media, who are you?" The man was then taken away.
Members of the CCC accused the state of trying to disrupt them when they wanted to give a perspective on the elections in Zimbabwe.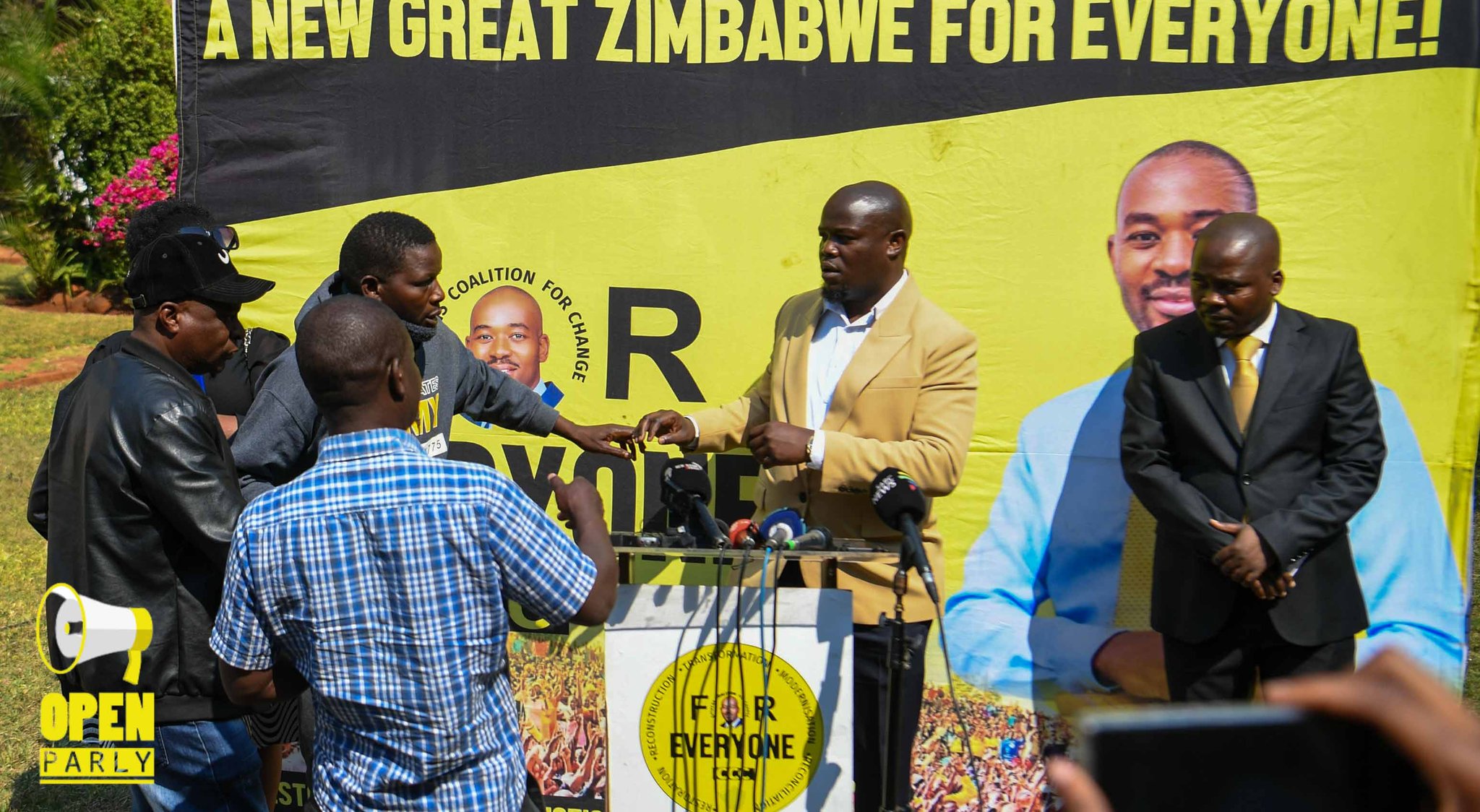 Zimbabwean Republic Police said they wanted Mkwananzi for the 2020 case.
"Promise Dalubuhle Mkwananzi is facing incitement to commit public violence charges under Harare Central CR 2627/09/19 and Harare public prosecutor 11394/2019," said Assistant Commissioner P. Nyathi.
But Mkwananzi denied the charges against him.
"Please be informed that I don't have a warrant of arrest. I was cleared of all the flimsy charges that had been preferred against me. All these are lies, laughable desperation to intimidate and restrict people's freedoms," said Mkwananzi.
He said those who tried to disrupt their media briefing would not succeed.
He said they stood their ground against this bullying tactic.
The electoral body was busy counting the ballots in the hotly contested elections.