WARSAW – After being holed up for 26 hours in an SAA plane in Warsaw, Poland, a contingent of almost 100 security personnel and a dozen journalists have finally been allowed to disembark.
Upon arrival on Thursday afternoon, Polish authorities refused for the group to leave the aircraft, disputing the paperwork they provided for weapons on board.
The contingent was due to transit through the Polish capital en route to Ukraine and others to Russia where President Cyril Ramaphosa is meeting the leaders of both countries on his African peace mission.
While President Cyril Ramaphosa was meeting Polish leader Andrzej Duda in Warsaw, a diplomatic row involving his security detail was brewing on the tarmac of the Warsaw Chopin Airport.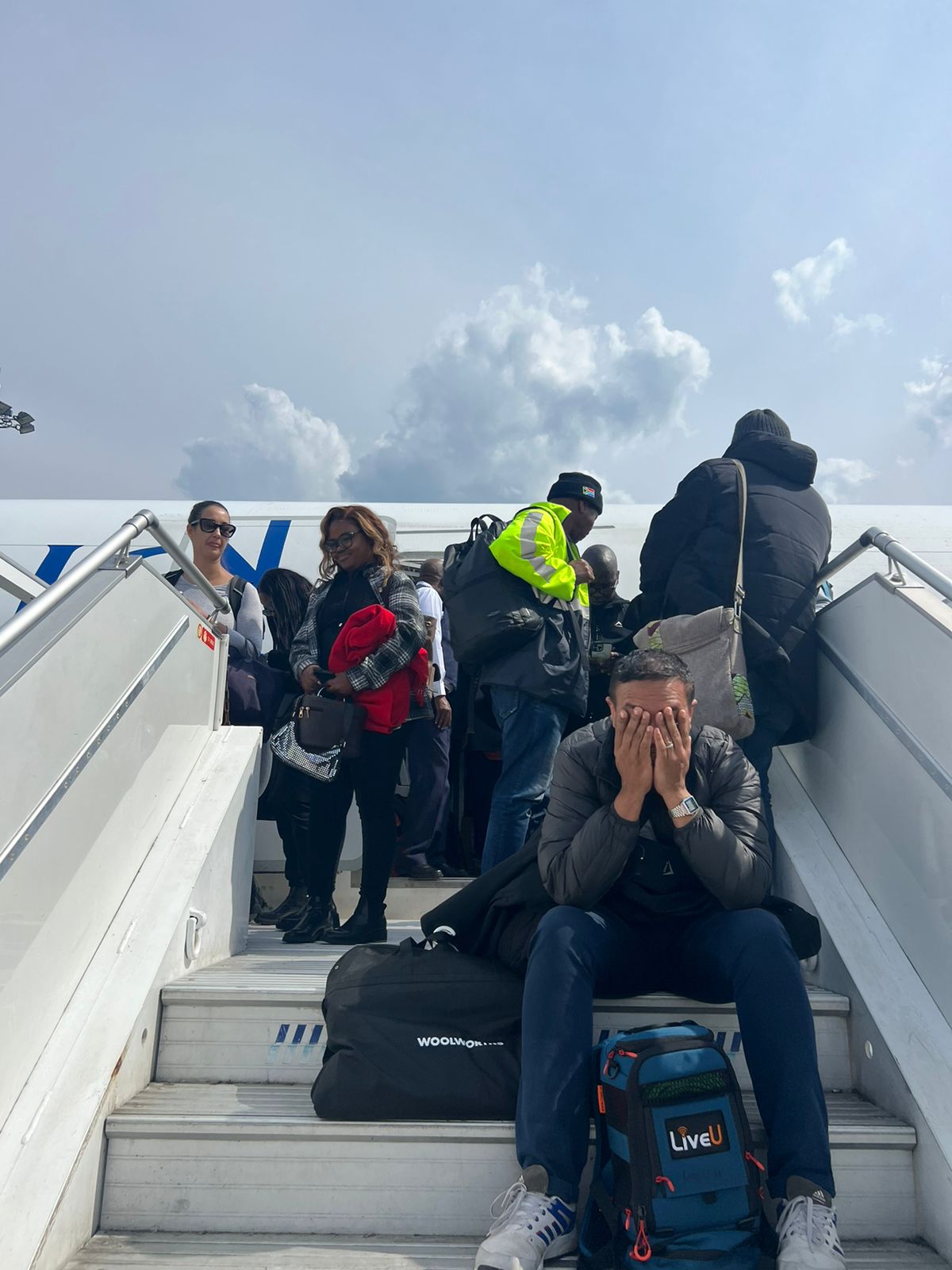 By midnight, almost 12 hours after landing in Poland, containers of weapons offloaded from the aircraft were under threat of being confiscated and then returned to the hold.
In a statement on Friday, the Polish government claimed dangerous goods were aboard the aircraft, for which permission was not granted.
The Polish Ministry of Foreign Affairs has also questioned the presence of some of the people on board the aircraft.
By midmorning on Friday, agreement had been reached to allow the SAA plane to journey onwards to the southern Polish city of Rzeszow.
But shortly before take-off, the plan changed once again, and everyone was allowed to disembark if the cargo and luggage were left behind.
With everyone now back on land, and having passed through border control, it remains unclear whether protection officers will make it to Russia.
'No compromise on President Ramaphosa's safety' – Govt on plane stuck in Poland with his security