CAPE TOWN, South Africa – Jacob Funura has worked as a teacher in the city for eight years, but he doesn't know how he will afford Christmas for his family this year, because he hasn't received a salary from the Western Cape Education Department (WCED) since January.
Funura is one of 15 Zimbabwean teachers who say the department takes months to verify their exemption permits and during this period they don't get paid.
The teachers claim WCED no longer accepts the Department of Home Affairs' receipt or circular, which allows them to be paid.
Jack Mitsvairo, Union of Zimbabwe Teachers Western Cape chairperson, said 15 teachers were not paid by the department by September 1.
The union, which has more than 200 members, is representing two teachers against WCED.
Funura, a natural science and English teacher, is one of several who face this predicament, which they claim only happens in the Western Cape.
The DA pins the blame on the ANC government. The affected teachers believe there is a simmering squabble between Home Affairs and the WCED.
The money owed to Funura has accumulated to R300000.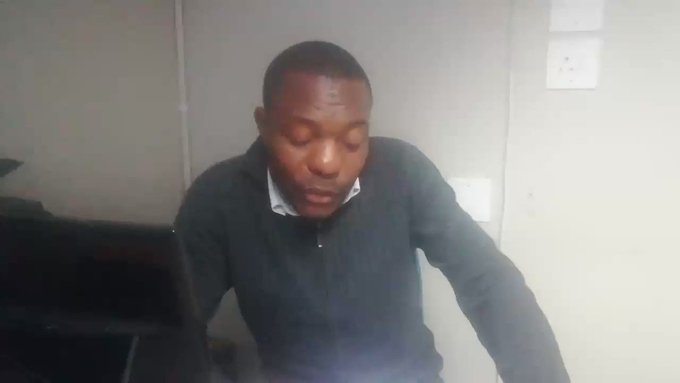 SNEAK PEEK: It's often a struggle for Zimbabwean teachers to get paid by the Western Cape Education Department. A @soyiso_maliti story featured in the Saturday edition.
Four weeks ago the department verified his work permit and in a plot twist, told him he could not be paid because the school was overstaffed.
WCED spokesperson Jessica Shelver blamed Home Affairs and said the WCED followed up.
"The failure to verify a permit, and it is found to be fraudulent, results in an illegal appointment which could result in the WCED officials, or principals, paying a hefty fine or face imprisonment. The WCED is not prepared to take that risk," Shelver said.
She said WCED knew of three recent outstanding verifications "of the total of 109 ZEPs (Zimbabwe Exemption Permits) we received".
Shelver said they were investigating Funara's case.
Funara claims he teaches an overcrowded class and has signed two contracts with WCED.
Last year he went four months without a salary from the department due to the same bureaucratic issue.
"My debt has accumulated to more than R50000. I cry real tears every night.
"I've attended just about every workshop at this school.
"I'm a father of three children with a wife and they have expectations.
"I've tried to seek an audience with the circuit manager and I was told there was no need (because the department didn't recognise him).
"I've been here for eight years and this has always been the case, but this is a new twist.
"(I've) served this province diligently, eight years in the same school means you're making a difference," he said.
Funura described his experience as his "greatest pain ever".
He hasn't taken an extra job because his passion of teaching occupies most of his time.
"Maybe politics is coming into play, because it's the elections next year," he said, an apparent reference to the DA's policy on foreign nationals and migration.
Migration expert Ottilia Maunganidze said the issue was deeply concerning for a number of reasons.
"The ZEP entitles holders to seek and gain employment.
"Once employed, in this case by the WCED, the employee should be paid accordingly.
"The delays appear to be intentional. Verification of the immigration status of anyone does not take time.
"That the government delays checks while still using the services of the teachers is unethical and contravenes employee rights," Maunganidze said. – IOL